Stirling Smith Art Gallery and Museum
Whats On at the Stirling Smith
Founded in 1874 with a legacy from Thomas Stuart Smith, Painter and collector. The Smith gallery and museum in Stirling houses a wide range of paintings,artworks, historical and archaeological material and a changing programme of exhibitions.
Programmes for adults and children include art exhibitions, events, workshops and school education service.
---
To see a full programme of Exhibitions and Events
>>> VISIT THE STIRLING SMITH ART GALLERY AND MUSEUM WEBSITE
---
Open All year Tues-Sat 10.30-5 and Sundays 2-5. Admission is free.
Disabled access and facilities
Cafe serves lunches, snacks, teas and coffees with home baking and is open daily to 4.30pm
The friends of the Smith offer guided tours every Wednesday afternoon to groups and individuals and at other times by arrangement. For further information please telephone 01786 471917
The Smith art gallery and museum Stirling
Albert Place
Dumbarton Road
Stirling
Tel 01786 471917

---
Exhibitions at Stirling Smith
The Stirling Smith is proud to create and host a wide variety of different exhibitions every year, showcasing many different disciplines including fine art, social history, cultural history and other subjects of local and national interest.
In recent years we have presented exhibitions focusing on subjects ranging from the history of golf to the Titanic. Others have dealt with the lives of illustrious figures of Scottish history such as George Buchanan and Sir William Wallace, and celebrated the work of artists from all over the world.
There are always new and exciting things to see in our galleries.
Selected Past Exhibitions
Sixties Stirling | Titanic | Scottish Salon | In Nepal |
Dunmore Pottery | Space and Time | Stirling Girls | Pots and Paint
E.H. Shepard | Robert Burns | Miniature Print | Stirling Childhood
John Paterson | Henry Morley | Ronald Forbes | William Wallace
Japanese Art | Leonardo da Vinci | Big Beast Pictures |
Hugh Green
---
The Stirling Story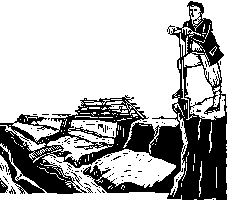 The main exhibition in Gallery 3 of the Stirling Smith art gallery and museum is The Stirling Story, telling the story of Stirling from pre-history to the 20th century.
Using artefacts from the Stirling Smith collections, topics include the Romans, Wallace and Bruce, Renaissance Stirling, Jacobite Rising, trades and industry, agriculture and the two World Wars.
This important display features for the first time in the Smith's history, an interpretation of the history of Stirling, told using artefacts from the Smith collections. It has been funded by the Heritage Lottery Fund and sponsorship from Scottish Amicable.
Allow at least 1 hour for browsing as the exhibition is full of detail. A variety of quizzes and games are provided for children.