Bridge of Allan to Dunblane Walk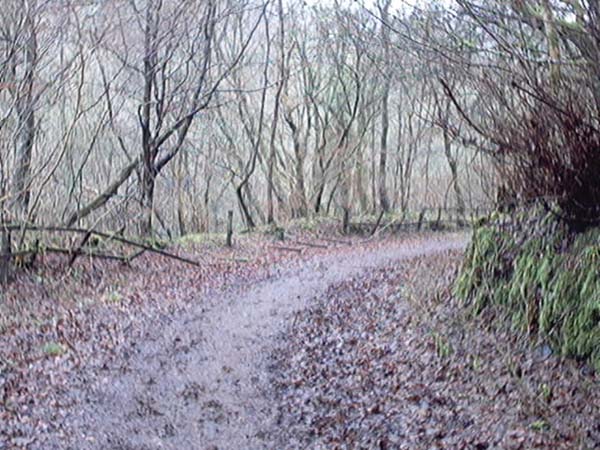 The Darn Walk Route Map and Directions
From the Bridge over the River Allan at the end of Henderson Street, turn into Blairforkie Drive and follow the road up the hill.
You will pass a signpost for the Darn Walk. Keep going further up the hill, past Fishers Green and Coxburn Brae. Keep heading straight along the Glen Road and you will pass by the Drumdruills turn off before coming to a barrier. After this point, the road is closed to motor vehicles.
This is a peaceful tree lined walk which changes with the seasons and after heavy rain can be cascading with swollen burns and streams.
Take care, especially with young children, near the edge on sections of the road. There has been a lot of erosion over the years and you will see places where the road is crumbling down the hillside into Kippenrait Glen.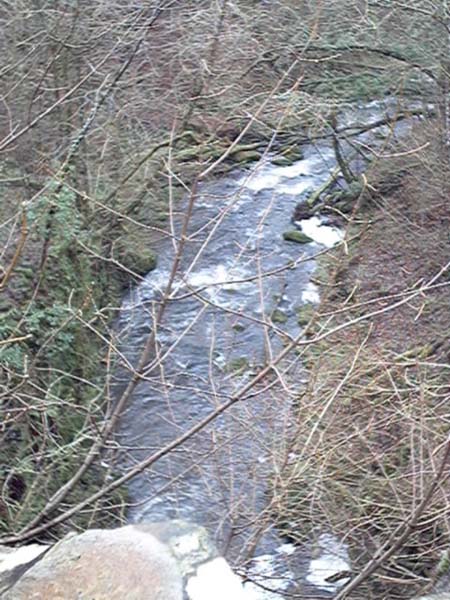 Eventually you will come to the narrow, stone built bridge over the Wharry Burn, which cascades down from Sherrifmuir into the River Allan. Take a vertigo inducing look over the side but don't lean over too far.
From here, you can turn back the way you came or follow the Glen Road all the way to Dunblane. Walk another 1km or so and after passing the barriers which close off the road from this end, you will come to a junction. The right turn will take you up to Sherriffmuir or go straight on about 1.5km and you will be in Dunblane. From here you could catch a bus or train back to Stirling or Bridge of Allan.
A Start at the Bridge over the River Allan. Turn into Blairforkie Drive and head on up the hill.
B Walk along Glen Road until you come to the road closed barrier.
C The Bridge over the Wharry Burn.
D Go straight on, down the hill, into Dunblane.
E You will come to a roundabout on the old Perth Road. Go into Dunblane where you can catch trains and buses back to Stirling.