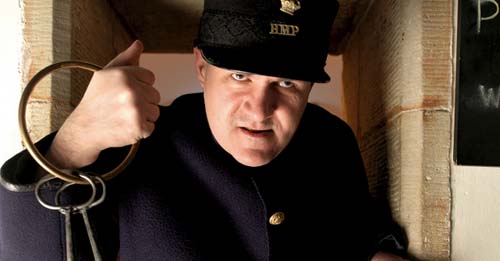 St John Street, Stirling Old Town
Visit Stirling Old Town Jail for a journey through the grim and gruesome history of Crime and Punishment in the Royal Burgh.
Visit Stirling Old Town Jail and experience a fantastic live prison tour, when you will meet the characters who bring this incredible building back to life.
For 400 years, Stirling's prisoners were kept in the old Tollbooth Jail. It was a stinking, overcrowded, place. There came pressure for improvement and prison reform so the new purpose built Stirling Old Town Jail was opened in 1847.
Designed by Thomas Brown and opened as a County Jail, the building was used as the only military prison in Scotland from 1888 until 1935. Restoration to it's current use began in the early 1990's.
Put yourself into the prisoner's shoes and discover what life was like behind bars, up to 150 years ago.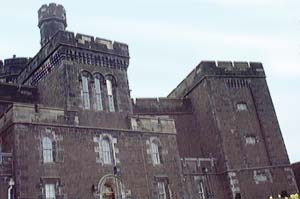 In prisons, which are really meant to be a terror to evil doers, there must be a great deal of solitude, coarse food, a dress of shame, hard incessant, irksome eternal labour, a planned and regulated and unrelenting exclusion of happiness and comfort Sydney Smith 1821.
Living History actors take you on a tour of the Victorian jail. You will meet Jock Rankin, the town's hangman from the days when criminals would be publicly whipped, branded, banished or hanged. Come face to face with Frederick Hill, Victorian Inspector of Prisons, to hear his views on prison reform. Visit the inmates, see the solitary cells and witness the strict regime by which the Victorians sought to correct their morals.
A glass panelled elevator leads to a viewing deck at the top of the jail which looks over the Old Town, the Forth Valley and North to the first mountain ranges of the Highlands.
Old town gift shop.
Disabled access and facilities