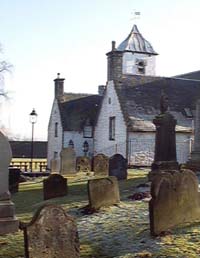 St John Street, Stirling Old Town FK8 1ED
Telephone 01786 472247
Located opposite the Church of the Holy Rude and adjacent to the Old Town Cemetery. Built between 1639 to 49 with funds bequeathed by John Cowane, a wealthy Stirling merchant. Originally offering charity to unsuccessful merchants or gildbreithers and later used as a school and epidemic hospital.
Originally there were two storeys until the main part of the building was altered in 1852 to form a Guildhall with balcony, gallery and elongated windows in the main hall.
John Cowane was born around 1570. The Cowane family were one of the best known merchant families in the Stirling area. John Cowane was a Town Councillor for some time, became a member of Parliament for Stirling in the Scots Parliament and was also elected Dean of Guild in October of 1624.
Cowane remained a bachelor throughout his life, and resided with his sister Agnes in the property which is now known as John Cowane's House, which was built in 1603. The property is now a ruin, however, it was saved from the ravages of town improvement when it was purchased by the Hospital in 1924.
Cowane died in 1633 and his brother, Alexander Cowane, was appointed as his heir and executor. One of the terms of his death bed will was to bequest 40,000 merks to be invested in land or in annual rent for the building of a Hospital or Almshouse within the Burgh of Stirling. Cowane's Hospital was built as a result of this bequest.
You can find out more about Cowane's Hospital and John Cowane's life at the website of The Cowane's Hospital Maintenance Trust.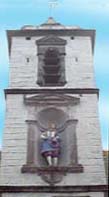 The statue of John Cowane above the doorway is known as Auld Staneybreeks and there is a rumour that every Hogmanay, he gets down for a dance.
---
Open to the public
The Hall is open to the public every day during May to October 10am to 4.30pm.
During November to April 10.30am to 5pm from Tuesday to Sunday.
The Hall houses a Coffee Shop where you can enjoy refreshments and unwind in historic surroundings. Artist in Residence, Iona Leishman, has her studio located in the Hospital and this is open to the public on request.
Extended tours are available to groups throughout the year by arrangement only and for a nominal charge.
The historic Hall and Grounds make a fantastic venue for many occasions. Available for Hire
---
Admission
Admission to the Hall is free but donations towards its upkeep are welcome.