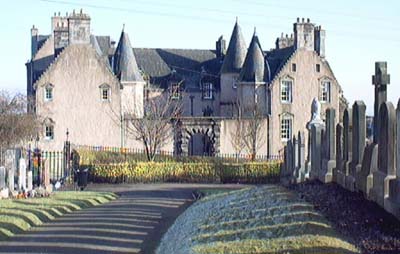 Argyll's Lodging
Castle Wynd
Stirling Old Town
Tel: 01786 450 000
Scotland's finest surviving renaissance mansion. A 17th Century town residence built circa 1630 by Sir William Alexander, founder of Nova Scotia and Viscount Canada. He became Secretary of State for Scotland and was appointed the first Earl of Stirling.
It passed to the Argyll family on his death and was extended by the 9th Earl in 1666. Charles II stayed here before being crowned at Scone in 1651, the second Duke of Argyll set up his headquarters here in 1715 before the Battle of Sheriffmuir and Butcher Cumberland stayed here on his way to Culloden in 1746.
The rooms which include the laigh hall, dining room, drawing room and bed chamber, are restored and furnished as they would have been during the 9th Earl's occupation around 1680.
The furniture and furnishings include beautifully carved and inlaid tables, elegantly upholstered chairs, glorious tapestries and hangings. Skilled craftsmen working with detailed inventories, have recreated the interiors to the highest standard.
Access is by guided tour only, phone Stirling Castle for timings 01786 450 000.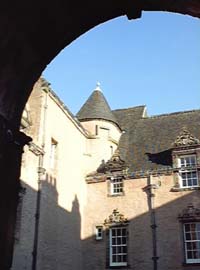 Argyll's Lodging tickets and admission
Tickets can only be purchased in conjunction with a Stirling Castle admission ticket
Tours take place throughout the day.
stirling castle opening times
Stirling Castle is Open all year, seven days a week.
April to September: 9.30 to 18.00
October to March: 9.30 to 17.00
Closed Christmas Day and Boxing Day.
Argyll's Lodging is rated as a 4 star visitor attraction by VisitScotland.