---
---
Guest Houses in Stirling
With property descriptions, prices, accommodation details, additional information and lists of facilities, for each property. Contact details are included so that you can check availability and make your booking direct with your chosen Stirling bed and breakfast or stirling guest houses.
Find the best accommodation in the Stirling area, for a family holiday, a short break or a honeymoon in Stirling. The best bed and breakfast or guest houses to suit your requirements are here on the in Stirling where to stay guide.
When you contact accommodation listed in this guide, please mention that you found them through instirling.com.
Stirling Guest Houses offering bed and breakfast accommodation
The Whitehouse is a family run guest house situated just a mile and a half from Stirlings historic town centre. Recently refurbished we have a choice of double or twin accommodation, all with en-suite shower facilities, tea/coffee making facilities, hairdryer and television. Ideally situated for exploring Stirling and with the Cities of Glasgow and Edinburgh and the beautiful Trossachs and Loch Lomond all within 1 hours drive.
The Whitehouse Guest House, 13 Glasgow Road, Stirling FK7 0PA, Scotland
---
Hillhead Farm Lets provide three luxury rooms which have been converted from a traditional Scottish farm steading. Located in the countryside close to the historical town of Bannockburn, within walking distance of the Bannockburn Battlefield site where Robert the Bruce defeated the English armies in 1314.
Hillhead Farm, Pirnhall Road, Bannockburn, Stirling FK7 8EX, Scotland
---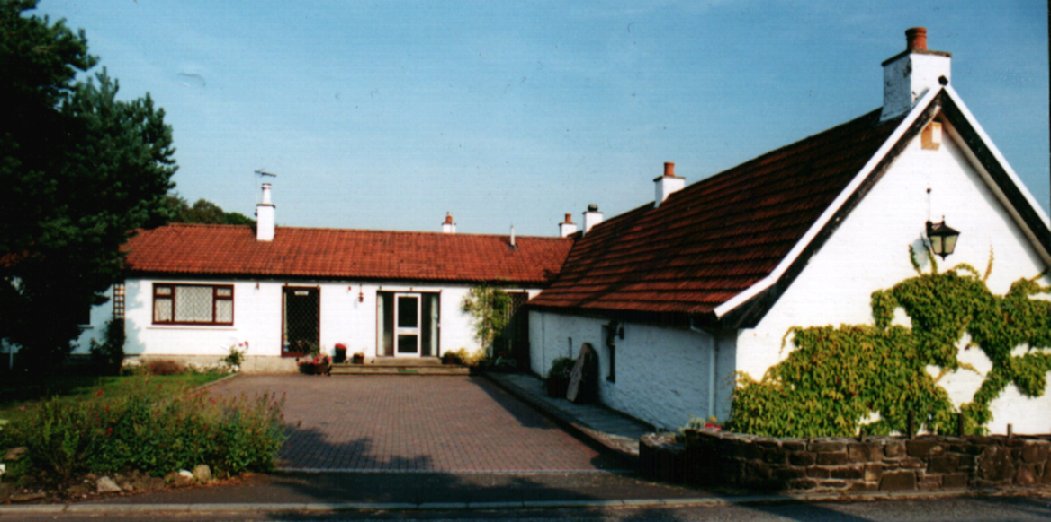 Built in the 1700s, Hillview Cottage is a traditional Scottish guest house in an exclusive rural location. It is bounded by woodland and fields, with uninterrupted views across to the Gargunnock Hills. Stirling, with its castle and the William Wallace monument are only ten minutes drive.
Hillview Cottage Guest House, Kirk Lane, Stirling FK9 4AN, Scotland
---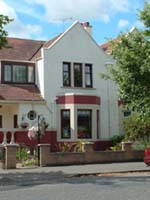 Linden Guest House is a semi detached family home dating back from the 1920's, a short walk from Stirling City Centre and it's amenities, including bus and rail station. Linden Guest House has recently been extended and refurbished offering our our guests a high standard of accommodation. We at Linden Guest House can offer our guests either a full Scottish breakfast or a continental buffet.
Linden Guest House, 22 Linden Avenue, Stirling FK7 7PQ, Scotland
---
Ravenswood is a Victorian House which has been modernised and now offers bed and breakfast in comfortable surroundings. The Guest House is located close to Stirling city centre/train station (5 minute car/bus journey or 15 / 20 minute walk). The National Wallace Monument is located close by and the University of Stirling is only 5 minutes by car / bus or a 15 / 20 minute walk.
Ravenswood Guest House, 94 Causewayhead Road, Stirling FK9 5HJ, Scotland
---
Laura and George wish to welcome all guests for a wonderful stay in Historic Stirling. Close to city centre, Stirling Castle, the Wallace Monument and only a 5 minute walk to the Bannockburn Heritage Centre. This recently built villa is set in a tiny village with beautiful walks in surrounding countryside.
Rynee Mar Guest House, Chartershall Road, Chartershall, Stirling FK7 8HF, Scotland
---
---
---
>> Bed and Breakfast accommodation in Stirling.
>> Hotel accommodation in Stirling.
>> Self catering accommodation in Stirling.
---