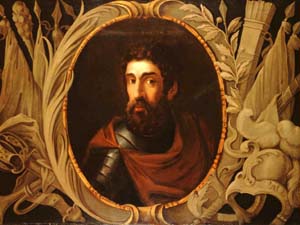 In this commemorative exhibition, the Stirling Smith looks at how Wallace has been depicted down the centuries. The Smith has brought together dozens of different portraits, from illustrations in children's books to high quality oil paintings. Last year, the gallery secured the second oldest surviving portrait, a painting of 1661 from a country house in Edinburgh demolished in the 1950s.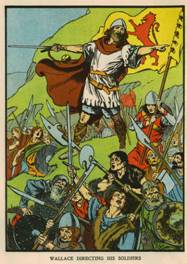 During the exhibition, there will be a series of lunchtime talks on Wednesdays, a day long conference on 10 September looking at different aspects of Wallace's life and legacy, and a concert. The season ends with a new play, Oor Wallace by Gill Bastock on 29 and 30 September. The exhibition and programme has won support from the Heritage Lottery Fund.
Commenting from the Heritage Lottery Fund, Colin McLean, Manager for Scotland said:
Wallace is an iconic figure. This project will let people see artefacts and paintings, many of which are on display for the first time, which reflect his power and influence. It will also give the communities of Stirling the opportunity to learn more about the man that shaped the city and country in which they live and to celebrate his fascinating life. The Heritage Lottery Fund is committed to getting more people involved in the history around them so we are delighted to give our support.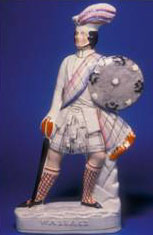 On 3 August 2005, 700 years after Wallace's betrayal, David Ross, Convenor of the William Wallace Society will be walking in Wallace's footsteps to London. On 23 August, the funeral service which Wallace was denied 700 years ago will take place in St Bartholomew's Church. The symbolic coffin will then come back to Stirling and have a place of honour in the centre of the exhibition, before moving to Lanark. Visitors are invited to leave tokens or messages about what Wallace means to them in the exhibition.
Opening ceremony, 10.30am Saturday 23 July by Provost Colin O'Brien, Stirling Council.
12 noon, Wednesday 27 July - hear David Ross speak on Walking for Wallace.